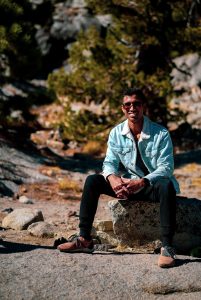 Dr. Silvaray Rumedi has always been immersed in the healthcare profession. In high school, he attended a year long pre-nursing program to prepare himself for nursing school in college. After 2 years of nursing school from Towson University in Baltimore, MD, he realized that he wanted to take health care outside of the hospital setting. His days interning at hospitals as a nurse made him ponder on the idea of preventative care - "how can we work on helping people stay away from being admitted to hospitals?" That is when a Chiropractor came to present in one of his classes, which opened up his eyes to the world of holistic health care. Understanding the myriad of benefits that chiropractic care can provide, and addressing the ROOT CAUSE of our conditions really resonated with him at the time.
After leaving nursing school and graduating from one of the most prestigious chiropractic schools in the United States (Life Chiropractic College West), he fell in love with the profession even more when he started seeing a profound impact on his patients. From extreme neck pain and chronic headaches, to a 5-year-long low back pain and sciatica condition, he has utilized chiropractic care as a tool to bring his patients to ease and optimal health.
Now, Dr. Rumedi emphasizes the neurology of the human body, as well as looking at the body as a holistic being. He is able to distinguish his patient's ailments and dis-ease by utilizing a special chiropractic technique called Applied Kinesiology. Also, he understands that the human body must be well-balanced and well-regulated in our mental, physical and nutritional components in order to reach optimal health and well-being.
His passion to bring chiropractic and holistic health to his community has been a lifelong endeavor. Since high school, he knew that he wanted to impact the people in his community by improving their overall health. He understands that reaching optimal health is a journey for the physician and the patients. Fortunately, chiropractic has provided him the vehicle to lead his patients towards a brighter and healthier life; so that families can be together, athletes can perform at their most optimal form, and people can ultimately live life at a state of ease and happiness.
Education
Dr. Silvaray W. Rumedi graduated from Towson University with an Undergraduate degree in Exercise Science and Kinesiology. He earned his Doctor of Chiropractic degree from Life Chiropractic College West.
Therapist Qualifications
 Graduate Degree in Doctor of Chiropractic
  Bachelor of Science in Exercise Science & Kinesiology
Career
2012 - Intern Nurse at Walter Reed Medical Center
2015 - Health & Wellness Coordinator at Verizon Health & Wellness
2016 - Chiropractic School
2019 - Chiropractic Intern at Life Chiropractic College West clinic
2020 - Chiropractic Associate at Family Wellness Chiropractic
Current - Doctor of Chiropractic at Sound Chiropractic